My Lived Experience and History of Chronic Illness
In my early 20's I was diagnosed with Irritable Bowel Syndrome (IBS) with chronic diarrhea, spastic colon, non-ulcerative dyspepsia, GERD and the many other painful symptoms that come with an irritable bowel. In my mid to late 20's I was diagnosed by a holistic allergist that I had candida overgrowth and leaky gut syndrome marked by the severe eczema and rashes I had all over my face and body, food allergies, sensitivities and basically just feeling bloody awful all the time.
I have had a history of asthma and bronchitis that was exacerbated by stressful circumstances. Throughout my 20's, I also suffered from generalized anxiety disorder, panic attack episodes, anger issues and outbursts, depression, suicidal ideation and severe codependency in relationships. At the time I wasn't completely aware and it was a normal way of life for me. But this was borderline personality disorder.
Throughout my early 20s, there were trips to the emergency due to severe heartburn and blood in my stool. It was a scary time. I went to the doctors many times, did stool tests, barium swallows, scopes, x rays, saw a gastro specialist, took probiotics, fiber, etc. I remember feeling weird, vulnerable, scared and out of place waiting for these procedures. I just didn't feel right. I was young and had all these health issues. I couldn't eat a lot of things either. For a while I just had rice porridge and soup and lost 20 lbs and was just over 100 pounds.
I was in pain with IBS but I just held my belly with a heat pad, hot tea and pushed through my studies. My ability to keep striving and to keep going was strong. I had bad anxiety and shortness of breath but I just kept pushing through - it didn't matter to me how I felt. I had to get it done and I had to keep going forward as fast as I could. Everything was a struggling fight for me. My relationships were chaotic, there was always fighting, intensity and rollercoaster episodes. There were power struggles with control, lack of feeling satisfied but I had such a fear of being alone.
On the outside, it looked okay since I was a high functioning, social, friendly and an intelligent individual, however I held within me a messy and chaotic inner life. I was suffering. But it is in this suffering we begin to open up to our true inner values. I surrendered each time I couldn't handle it anymore and each time, it brought me closer to my true self.
About Tracey
Hi there, I'm Tracey Nguyen. I went to school to become a Registered Nurse, then I completed a Masters in Nursing specializing in mental health and therapeutic communication. I made the shift into this direction because I was unconsciously trying to understand myself. Through my professional work practicing psychotherapy, it became ultra personal - a soul searching endeavor to find myself. I knew I had issues, health issues and I struggled with anxiety, depression and I could never be alone or abandoned by anyone.
After my Masters, I got certifications in Therapeutic Touch, Yoga, Mindfulness and Gestalt Methodology. I also studied about Traditional Chinese Medicine, Ayurvedic nutrition, crystal healing, the chakra system, subconscious mind reprogramming, meditative arts, hypnosis, tapping, positive affirmations and various therapeutic arts, such as body trauma release work, bioenergetics, breathwork, sound healing, chanting and prayer. I have ventured through almost every healing modality and therapeutic art available but none of them seemed to satisfy what I needed. I always felt like something was absolutely missing - ME.
Did any of this work or did I just waste a lot of my time and money? Not ultimately, but it had all beautifully led me to what I was starving from my whole life, which was the connection to my inner and authentic True Self. The only thing we're ever missing is us, we forgot about who we are inside, what we really need on a deep level, what we need, and what we need from each other.
I was instinctually guided through my own personal suffering of chronic illness to have taken the path I have. From my integrated knowledge both personal and professional, I will share with you my deepest Truth. I can tell you that healing, therapy, spirituality or religion, no matter what discipline it comes from, all share the same purpose, which is to bring us back to ourselves and each other, in a real and deep way - and this is the path to True Health. It doesn't matter what you do or how you do, as long as you are with the number one person, which is you.
After almost a decade of personal healing, and helping clients over the past 8 years in my health programs and private practice, I will confidently tell you that healing from complex trauma, C-PTSD, chronic narcissistic abuse, emotional dysregulation and dissociation through the path of healing your emotional trauma body, soul and spiritual growth will get you back to who you really are. I invite you to come home to your true self.
To Your Healing,
Tracey Nguyen, RN, MN, Holistic Nurse Psychotherapist
Specialties: complex trauma, intergenerational trauma, narcissistic abuse recovery, codependency, BPD and bowel/autoimmune disorders
Please Check My Courses :
Course 1 - How to Heal Emotions to Heal Your Body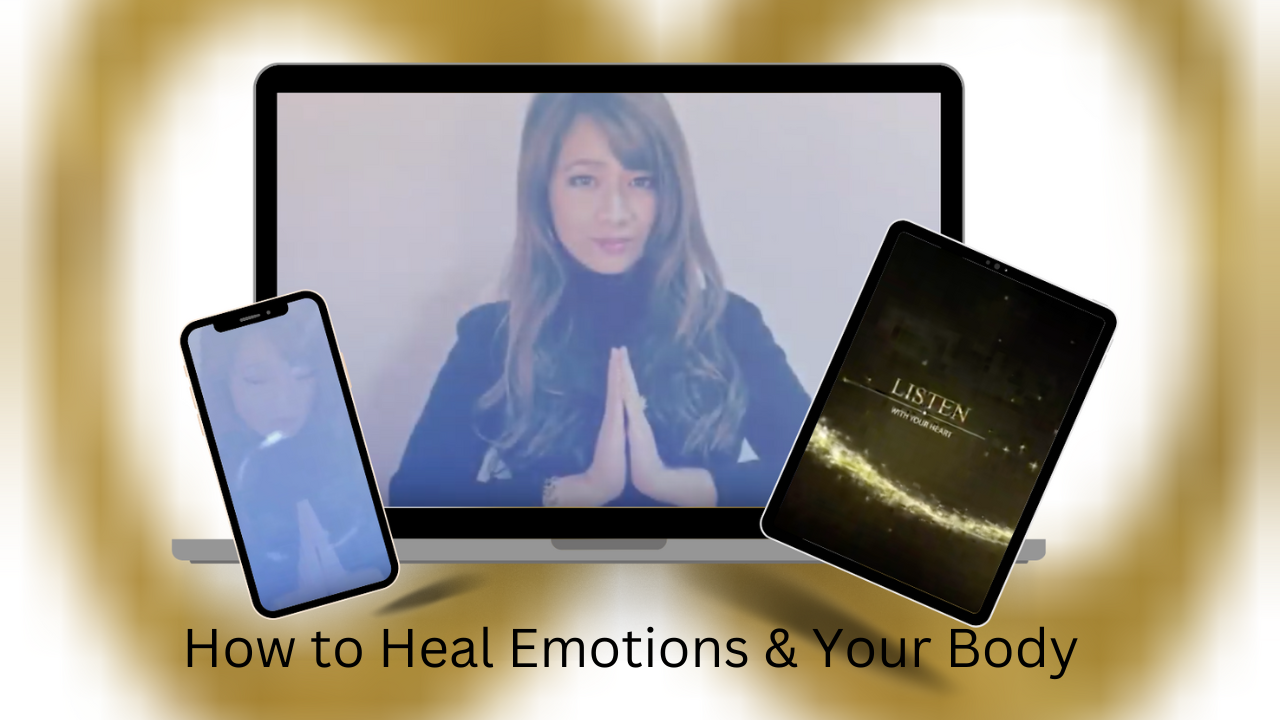 Course 2 - How to Heal Narcissistic Abuse, CPTSD & Codependency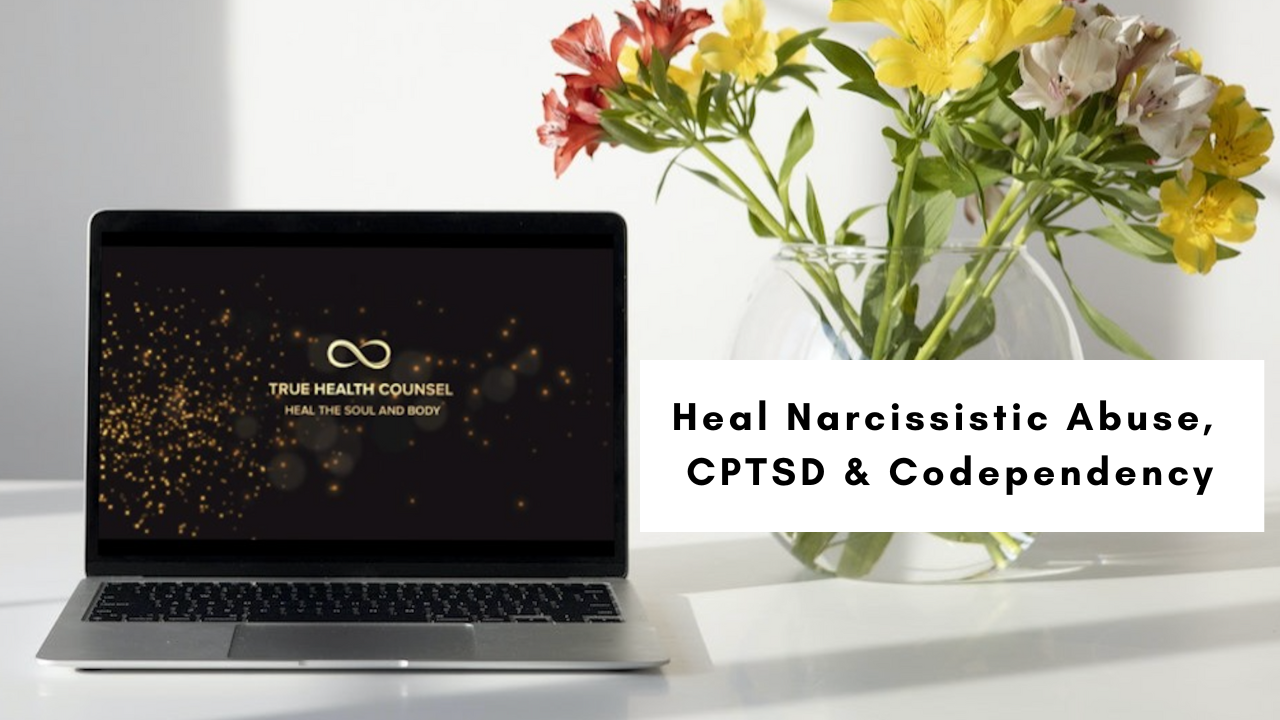 To Learn More About How to Heal - truehealthcounsel.com